Ensuring that your device maintains optimal power for your computing needs is sometimes a procedure that requires informed decision making. You are inclined to customize various aspects of your computer to improve its power capacity. Improving your computer power retention is important, especially if you are professional or if you value portable computing resources. Since the advent of the first Linux laptop computer, the typical feature set of some of these things has improved significantly. These devices have evolved to become powerful and compact computing solutions that are suitable for various computing purposes.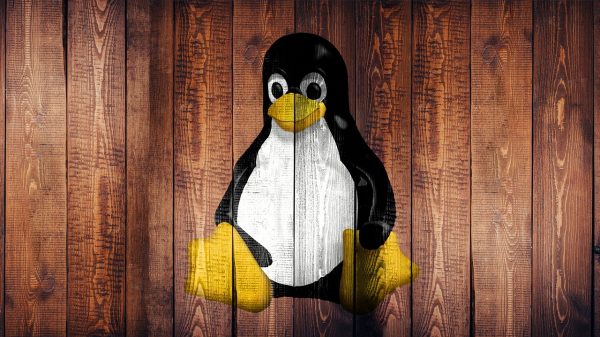 A good Linux battery has exceptional performance features, and this includes a powerful battery. However, the performance of the battery might reduce after some time, and you should consider the following if you are not ready to replace the battery. Linux is a unique operating system that provides various computing benefits, especially when it comes to professional purposes. That said, not many people have sufficient insight into how they can improve the power retention performances of their machines. We have identified some of the top Linux laptop battery care tips to help you improve your computing performance needs.
Reduce Brightness
One of the leading causes of reduced of compromised power consumption on most devices is the LED screen. This is similar to the conventional operating system such as Windows, which are often compromised by increased screen brightness. Producing the light consumer a lot of power and this might drain the battery significantly. In fact, the LCD screen in some cases consumes more power than the processor and other devices combined. This is especially true if you have a powerful computer that you use for heavy duty applications. Therefore, you need to turn off the wifi and any other wireless feature that may compromise your computing experience. Using a bright screen for several hours straight is also not good for your vision. This might compromise your vision especially when it comes to working in poor lighting conditions.
Turn off WiFi and Wireless Connectivity
You may also consider turning off any wireless connectivity feature on your device. This includes but is not limited to wifi, Bluetooth, and infrared connections. You should only activate these connectivity features when you need them for your computing needs. If you want to use wireless connectivity, consider plugging your computer into a power source. The computer should be able to turn off any of these features when unused automatically. Once you are through with the connectivity features, ensure that you turn them off. The wireless connectivity features consume a lot of power, and this might eventually compromise the performance of your laptop.
Close Any App that are Unused
Additionally, you will also need to close any apps that are unused. Any apps that run in the background or are unused will often lead to an increased consumption of power. For this reason, it is imperative that you keep track of any running apps for the best results. Therefore, ensure that you close any apps, programs or games that might be running for improved performance. A good recommendation is always to open programs that will be meaningful for your computing needs. Once you are through, ensure that you close them correctly to avoid any inconveniences. By the same token, you may also want to reduce the number of programs or applications that run on your computer. Having too many applications on a single harddrive also reduces the performance of the battery significantly.
Customize the Ubuntu Power Settings
Besides that, you will also have to consider customizing the ubuntu power settings for improved computing performance. In particular, you will have to click on the power icon and adjust the power settings to suit your needs. While this might seem like a challenging procedure for some users, it is quite straightforward, and it provides several proven benefits. Ubuntu comes with various power behavior setting that one can customize to suit various computing applications. For instance, what the machine will do when you close the lid, when the battery is low and how the machine behaves when plugged into power. The procedure of adjusting these setting is quite simple. Just open system settings, click the power icon and customize the settings.
Avoid Overcharging the Laptop
Additionally, you may also consider taking good care of laptop battery. In fact one of the leading causes of decreased battery performance is often attributed to overcharging complications. Simply put, overcharging compromises the power retention of the cells and you should remove the battery as soon as it hits 99%. In this way, you improve the longevity of your computer battery, especially for Linux computing purposes. You may also consider using some form of alarm to warn you when the battery is almost full. This is because any slight overcharging often signals the beginning of reduced battery performance. Keeping your battery at the appropriate charge level will improve its longevity and performance.
Use Proprietary Graphics Software
Another equally important suggestion for your needs is to use proprietary graphics software. To be specific, this refers to special graphics software which makes it simple to manage your computing power Intel graphics might not be the most powerful, bet they have excellent open source drive support benefits. More so, if the computer comes with AMD or NVIDIA graphics, then you might need to customize the application to reduce power consumption The proprietary software is also easy on computer hardware resources such as the ram and the processor. More so, ensure that you back up these device drives on some secondary storage unit for convenient accessibility.
In the final view of all the important factors, maintaining optimal battery power is all about making informed decisions and taking good care of your machine. This is why we have recommended these best Linux laptop battery care tips for you to consider your needs. It's a simple and straightforward procedure if you want to experience improved power performance on your machine.