Everyone has to deal with this at one point or another, losing their password. This becomes extremely difficult to manage when it's a password for your laptop. If you don't know your Windows Laptop password, you are going to be stuck. There are ways to fix this, but if you don't know what to do, your laptop is as good as a brick. Don't panic. The following options are going to highlight ways to unlock your computer fast.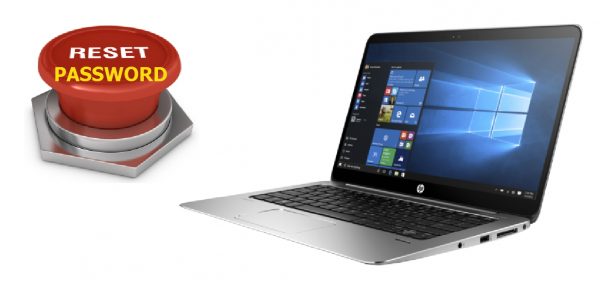 You Can Check This too:
– Essential Things To Look for When Buying a Laptop
– Maintaining A PC: Brief Maintenance Checklist
– How to Know Your Computer Windows Version, Is it 32-bit or 64-bit?
– Laptop vs. Smartphone vs. Tablet: Which is Worth the Money?
– How to Change Display Size of Taskbar Thumbnails on Windows PC
How to Unlock Computer/PC After Password is Forgotten
The following options have been tested and they work with Windows PC Laptops. Whether you absolutely can't remember your password, or you aren't 100% sure and are stuck, here are some things to test out, which will give you some relief.
Use Your Windows Installation CD
The first method to utilize goes back to the inception of Windows, and it's easy to work with. Find your Windows installation CD that came with the computer you've purchased. Once you do that, you'll find that there will be prompt in which you can change your password. You can even go to the CMD line and type in a few notes to change your password.
Once you have your Windows Installation CD, take the following steps
 Start your laptop with the Windows CD and run the install process.
 Click on Repair Your Computer, and hit shift and F10. This will run the command prompt.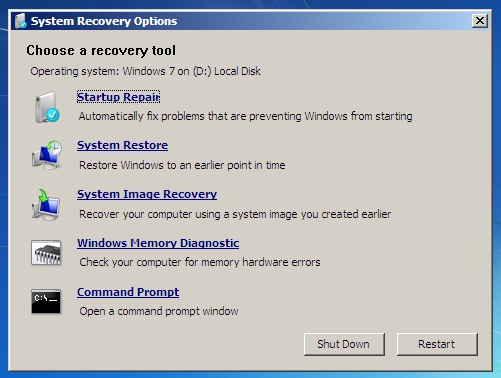  While in command prompt, type in
c:windowssystem32sethc.exe
 After you type the above line, hit enter on your keyboard
 Type the following in the window copy
c:windowssystem32cmd.exe
c:windowssystem32sethc.exe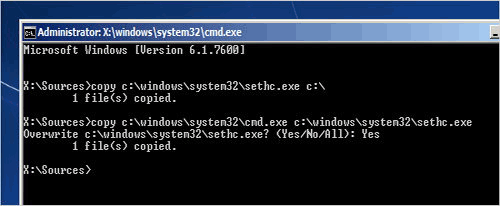  Type in each of the above code and hit enter after each one of them.
 Once you do the above, remove the installation disc, and reboot your computer. Once your PC reboots the log on screen will be displayed, it's time to utilize the shift key. Hit the shift key for a total of 5 times. This will allow you to reset your Windows password by making use of the command prompt below:
net user username password
There is only one issue here, this doesn't work mostly with Windows 10. This is a simple process that works well with Windows options from the past before Windows 10. If you have Windows 10, however, you will need to follow through on another path. Don't worry, however, there are other methods to consider.
Doing Complete Factory Reset of Your PC
If you want to reset your password, you will need to focus on resetting your laptop. Seems simple enough, right? Well, there's a caveat here. This method 100% works. This method, however, is going to delete a lot of your saved elements. You have to be willing to lose your files because this is going to cause everything to get wiped away.
Some people may not like this method, but again, it's 100% proven to work. If you are ok with losing your files, and all the information that you have on your laptop, then you will want to reset your laptop to the original factory settings.
You can use your installation CD again, and then just go with System Restore. That will reinstall the whole operating system, and will wipe your hard drive. You will start from scratch, and that's something that can also fix a lot of issues that you may have with your laptops, such as keyboard issues, and configuration problems. This works, it's just a heavy-handed solution.
Restore Your System Via Previous Backup
Nearly every Windows iteration has a backup feature. This is automatic in the operating system, although you can customize it. Windows creates points at various points, and it will help you restore your system and get your password or create a new one. You can do this manually if you'd like, but Windows will do it for you, especially for this reason.
This solution doesn't cause problems with your files and doesn't delete anything. It simply sends your system back to the previous restore point. You can restore the system and back up things so that you can change your password, with ease.
Password Reset Disk Option for Resetting Laptop Password
When you first start your Windows Laptop, you will be given an option to create a password reset disk. If you followed through on this solution when you first started using your computer, then this method is going to help you greatly. What you need to do is find the disk.
Look for your password reset disk. Once you find it, you will want to load it, and then run the program that is on the disk. Done right, this will completely reset your Windows password and will let you work with unlocking your laptop with relative ease. Password Reset Wizard is found with every installation of the operating system, and it's one of the prompts that you will often see when installing and resetting the system. If you do not have this disk, then you can purchase a solution online, or you can move to another option.
Third Party Software Solution for Resetting Laptop Password
The last method that you are going to want to consider is simple, purchase a third-party software option. There are a lot of software options in this regard, and many of them will do the same thing that a user created password reset disk can do. When purchasing one of these, make sure that you're buying from a legitimate source, and that it's compatible with your operating system.
Once you have this option, you will run the executable file, and then wait for the system to reset. You will have a recovery tool that can pull your Windows password, or run the interior password reset so that you can change things yourself.
Look for options from iSunshare Windows Password Genius and iSeePassword Windows Password Recovery online, as well as other third party options. There are several on the market, and they aren't that expensive, compared to trying to hack your way to unlocking your laptop with other methods.
Now it is time to hear from you, did you have any other ways you make use of to reset your laptop battery or any other third party software.