Are you new to what Archive file is? The archive file is simple a file parked together which comprises of other files. Most archive file formats include .zip, .rar, .jar and others. Some Android users find it difficult to open and extract Zip and RAR files to extract what is inside the file. The good news now is, you can use your Android device whether normal Android or tablet to manage, edit, copy, extract and do anything you like with your archive files.
Below are the Apps to successfully open and manage archive files i.e. .zip, .rar on Android devices: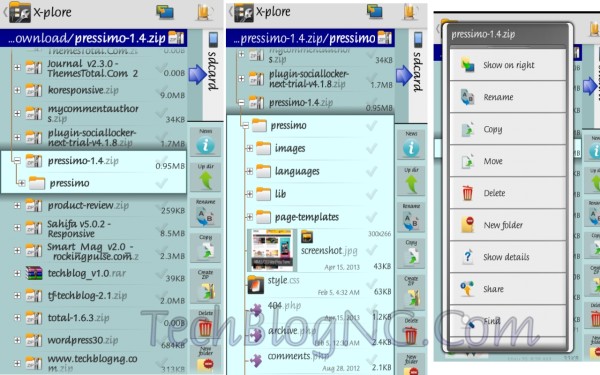 X-plore is one of my favorite app that I use on my Android smartphone for managing archive files. It can open, copy, cut and extract any type of archive file.
Es File Explorer
Es File Explorer is my second choice in managing archive files. Download it now and enjoy managing of your archive files.
Androzip
Androzip can also be used to create, open and unzip archive files.
Easy Unrar, Unzip and Zip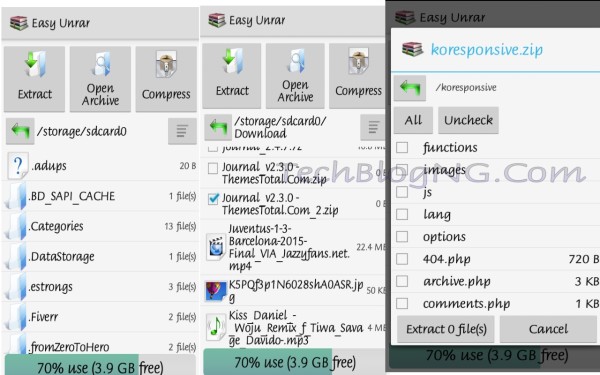 This app mostly works for zip and rar files. Download and enjoy.