Recently, I upgrade my PC window to window 8.1 in case you are doubting whether to upgrade or not Read here
Why do I need to Upgrade to Window 8 or 8.1
. This is very easy on window 8 but it has been updated on window 8.1 with additional features and changes in how it's been setup.
On window 8 if you want to personalize your start menu you would need to visit the change PC settings by simply moving your mouse to the top right hand side and click settings then change PC settings and then edit your start menu. But on window 8.1 it's not done like
that. Below is the analysis of how you can customize the start menu e.g. editing the icons, editing the background, and other display.
How to Customize Window 8.1 Start Menu
1. Press the window button to move to your window start page menu or move your mouse to the top right hand side of your monitor and click on start once the right-hand side menu comes out.
2.  While on the start menu move your mouse to the top right-hand side and a menu would slide out from the right handside. On the menu just click on settings.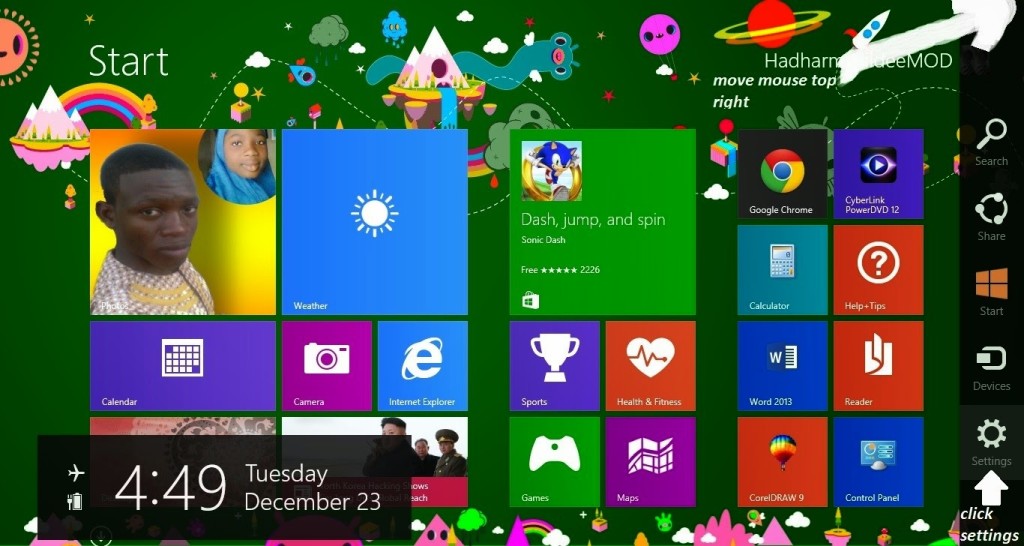 3.  Another page comes up as shown below just click on Personalize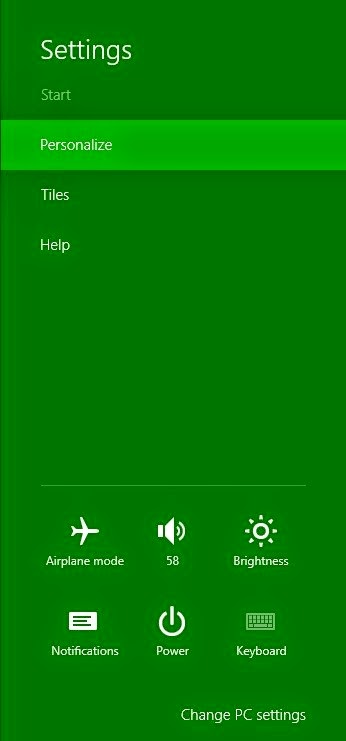 4. Here edit it to your taste by choose colours and background for your start page.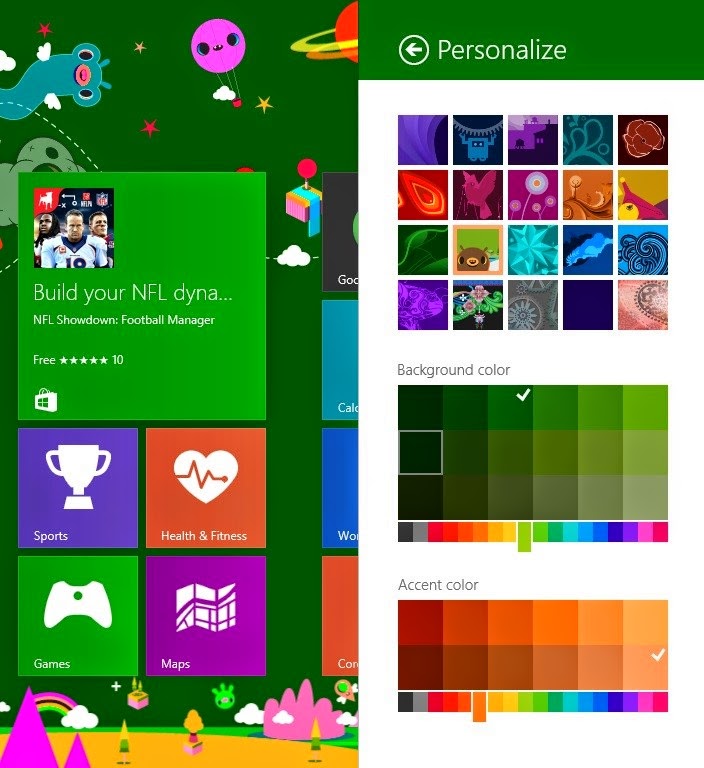 How to Edit and Add New Icons on Window 8.1 Start Page
To Edit: Right click on any icon you want to edit and you would see a new slide out menu from bottom of the monitor as shown below.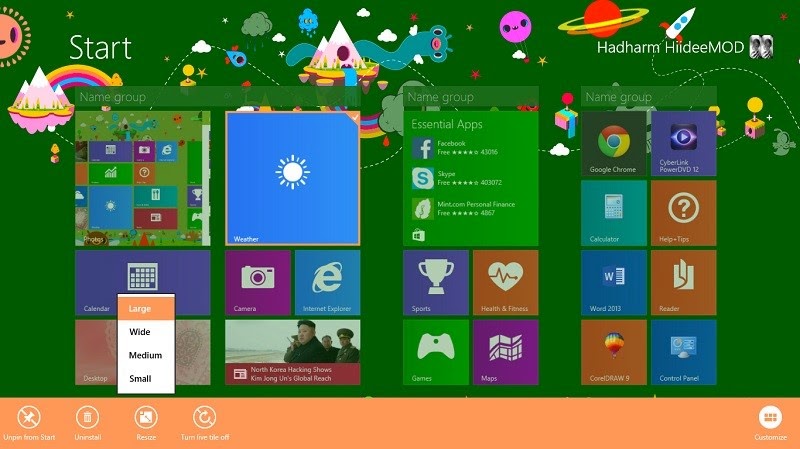 Just choose any option you wish like customizing it with and edit it to your taste.
To Add New Icon: Press Window button to move to start menu, look at bottom left hand-side you would find an arrow pointing down, click on the arrow and your application list is
displayed to you.

Right click on any icon and choose pin to start option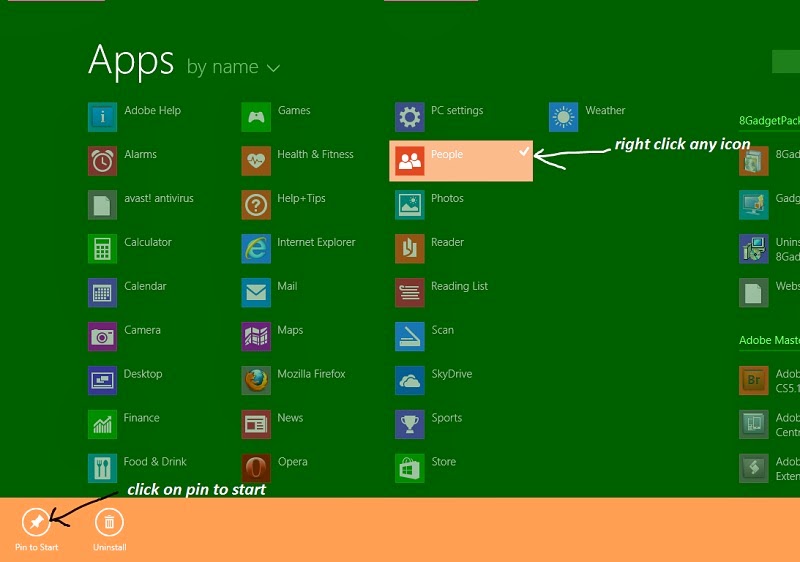 Customizing your Start Page to Different Groups
On the Windows 8.1 start page just right-click from anywhere but not on the start programs shortcuts. Once you right-click you would see customize that pops out from bottom right just ignore it and Name your groups by clicking on them one after the other.