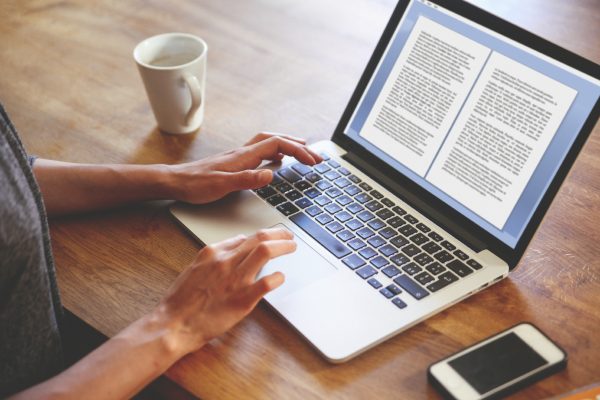 If you ask about the most effective ways to generate traffic to your website, guest blogging will be somewhere at the top of the list. It's a way to reach out to target audiences that have been brought together by someone else.
Through guest blogging, you can show yourself as an expert in the industry and let more people discover it. If readers find your guest post useful and informative, they are more likely to get interested in you as an author. In addition, guest posting is a perfect way to generate backlinks and boost your SEO rankings. So it just goes without saying that it's important to do everything right. The question is – how to do it right? Except for the writing stages, special attention should be given to pre- and post-writing stages. Here are 3 stages described in detail.
Pre-writing stage – Finding suitable blogs for guest posting
Before you start writing content that you are going to publish elsewhere, you first need to find where. Google will be your best friend in performing the search. Type in "keyword" submit a guest post and you will hopefully get quite a few options to try. Alternatively, you should join some popular blogging communities in social media or other resources and look for those website owners who accept guest posts. Or just publish your own ads saying that you wish to write guest posts on some selected topics.
One more proven way to find websites that accept guest blogs is to analyze your competitors. These can be some famous names in your industry or just successful bloggers. Type their names in Google and add the words "guest post by". The search will show all the websites where those bloggers have posted their guest content. Contact the owners and discuss your guest blogging opportunities. Another way to analyze competitors is to perform a backlink analysis of their websites with the help of an Open Site Explorer tool. Alternatively, you can go to their social media accounts and see whether they are promoting their guest posts there.
Once you find relevant websites, it's time to make sure they meet some criteria. Check whether the posts get enough comments and shares. In addition, it would be good to know they promote their website content in social media. The chances are high they will promote your posts too. Never consider blogs that are beneath your standards. You should associate your name only with the websites that correspond to your status.
CHECK THIS: How To Attract New Customers Through Content Marketing
Writing stage – Creating guest posts that bring positive results
An effective guest post is a post that invites new visitors to your website and they gladly come. Before you get down to writing, you need to analyze the existing content on the website you are going to contribute to. Is it content for beginners or advanced users? Is it evergreen information or just temporarily relevant? Is it B2B or B2C blog? Which writing style do readers usually prefer – personal stories, how-to-do tutorials, step-by-step guides, or content that is heavily populated with images, infographics, statistics, life stories, etc.?
Before contacting a website owner you wish to write posts for, read the guidelines carefully. Some websites require their guest writers to divide content into sections, provide an extended conclusion, a detailed and catchy introduction, images, etc. Some of them will only accept posts that do not have 'I' and 'You' pronouns. Whatever requirements they might have, you'd better learn them carefully.
Some bloggers don't allow you to publish your personal bio after the post. In this case, you should include some details in the very post. However, a good guest post is not about you. It shouldn't advertise your business, your website, products, or services. To be successful, guest posts should feature useful information that brings value and bridges the gaps in some industry aspects.
As the key goal of guest writing is bringing new readers to your resource, feel free to mention your previously written posts that are somehow related to the current topic. Instead of advertising directly, use catchy anchors that are linked right to your article. Put the links naturally in the text so that they don't sound too promotional or promising.
Just like any blogger or guest blogger, you want your posts to encourage interaction, sharing, and commenting. Include a strong call-to-action to motivate users to ask their questions or answer yours, or just give their opinions about certain aspects outlined in your article.
Read Also: GosuChat – Group Chat Service to Boost Website, Engagement, Popularity & SEO
Post-writing stage – Tracking your results
Since traffic generation will be the main goal of your guest posting efforts, the results should always be measured and improved. Use Google Analytics to see a number of users coming to your website from the blog you wrote for. Create an Advanced Segment for more convenient use. This will help you figure out how successful you are with your guest blogging strategy.
Once you see the results of your attempts, it's easier to improve your tactics or concentrate on those websites that drive more traffic to your resource than others. Maybe your writing skills work better for B2B markets or maybe some audiences pay attention only to those posts written by a website owner. Experiment with different call-to-action messages, various headline styles, and content structuring methods.
Recommended: One Page Website Builder for All Business Exposure
Final Thoughts
When I just started blogging, I saw no point in publishing my posts elsewhere when I could hardly find time to write for my own website. It was my mistake and I definitely don't want other bloggers to do it too. Even if you don't publish new posts to your blog daily and it's not as much populated with useful content as you would like it to be, you'd better publish posts in multiple resources instead of just your own.
But one thing that is even more important is how you do it. Write original and motivating content, create a dialogue with your readers, make them think about the ideas you describe. Yet, write in a simple language that leaves no space for confusion. Use a friendly tone and sound inviting. After all, one of the key reasons why you write guest posts is to invite someone else's audience to your website.
More Tips
– How To Choose A Better Platform; WordPress, Magento or Drupal?
– Best Adsense or Ads Optimized WordPress Themes to Boost Revenue
– Why CommentLuv is Important for WordPress Blog
– On Page SEO Tips to Rank Higher on Search Engines
– How to Recover Social Share Counts After Changing Permalinks or Protocol
– Why Duplicating Content Will Make You A Laughingstock