There are lots of types of power banks on the market and the reason or that is because there are lots of companies that now sell power banks. The main thing with so many companies is that there's quite a lot of innovation that happens because of the competition between companies. As a result, there are lots of types of power banks to choose from.
In this article, I'll be explaining the parts that make a power bank and how to select a great quality charger for yourself among the many types.
It all starts with the portability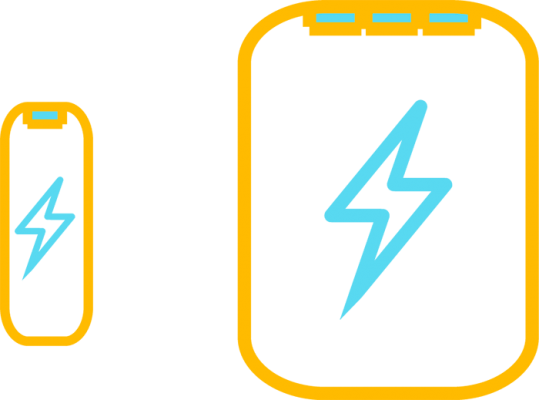 Low Capacity
Power banks that have low power capacities are the ones that are used the most. That's because they use very few batteries. In fact, low capacity power banks have power capacities of 3,000mAh to 5,000mAh are ones that use just a single battery. That results in them taking form factors such as cylinders or Slim shapes that are the same sizes as smartphones which means that they can fit into your pocket. The main set back is that these Mini power banks are meant for smartphones only because they can charge them once or twice to full power.
Charging high capacity devices like tablets with Mini power banks doesn't make sense as they'll only be able to charge halfway or even less than that.
High Capacity
The other main type of power banks are the high capacity ones. Having a high capacity definitely has an equivalent exchange as these power banks use more batteries and that makes them larger and heavier. Although the benefits definitely outweigh the setbacks and that's because the high power capacities are able to charge smartphones and tablets multiple times; even after that, the power banks can still have power left to use. They also use many USB charging ports which means that you can charge lots of devices at once.
Other Types of Power banks
Other than power banks that are based on power capacity, there are ones that have special attributes to them that make them useful. For example, there are ones that have Solar panels and they're able to recharge using the sun. These Solar power banks are also Rugged power banks most of the time, and what that means is that they're able to withstand rough treatment as they're shockproof and they're also waterproof if they have a covering that goes over the USB charging ports.
There are also power banks that are able to Jumpstart vehicles. These ones can basically go into the high power capacity category, with that said, they have quite a few uses. As some portable car jumpers are able to Jumpstart cars, have USB charging ports to charge your devices, and even feature DC Outputs to power appliances. By having a Portable car jumper in your car at all times, you're always going to have a reliable source of power.
<h3Output and Input Charging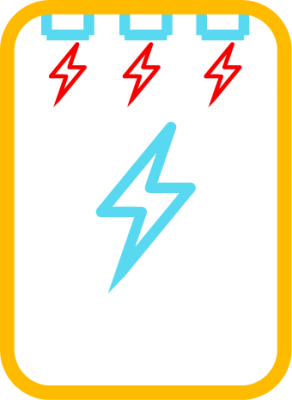 The Output charging is the charging that a power bank gives from its USB charging ports and to your devices. Knowing the Output charging is vital to owning a power bank because it's what makes up the whole experience.
1 Amp charging is common among most Mini power banks, but there are newer Mini power banks that feature 2 Amp charging speeds and those are the best Mini power banks to own. When it comes to high capacity power banks, charging speeds should be paid a close attention to.
The reason for that is because high capacity power banks feature multiple USB charging ports, and it should be able to charge lots devices at once at very good speeds. Which is why each port on a power bank that has lots of USB ports should feature 2 Amps per a port. That's because most devices are able to charge at or beyond the 2 Amp charging speeds.
2.4 Amps is the max standard charging speed before getting into Quick Charge and USB-C charging. Tablets such as iPads have a charging speed of 2.4A as their max.



Then there are smartphones that are compatible with Quick Charge as most Android smartphones are compatible with Quick Charge. USB-C is a rising charging technology that is just as fast as Quick Charge as well. These two charging technologies are able to offer increased Voltage as well as Amperage into the 3.0 Amp range which is very fast.
Input Charging
Input or also known as Recharging is something that matters just as much as the charging that your devices receive.
That's because if you're using a high capacity power bank, then you want it to be ready to use as soon as possible. Most power banks that have a high power capacity use fast charging tech like USB-C or Quick Charge for a faster recharging speed. With that said, if they do feature special tech like that, then you're going to have to use a Quick Charge USB wall charger with them.
There are also power banks that use 2 Input ports for double the recharging speed.
Know the company that you're purchasing from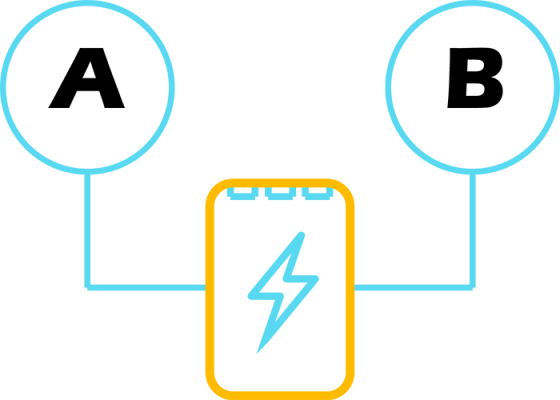 Since there are lots of companies on the market that sell power banks, it also means that there are lots of cheap products. You have to take a close look at the specifications that a power bank has and then purchase it. Just relying on advertisements that say "Fast Charging" or "Compact Size" should not be trusted as that could mean anything. For all they know, 1 Amp charging could be fast charging by their standards.
It's best to take a closer look and also read their power bank reviews to know how others have experienced their products and then continue forward with a purchase.