As you probably already know, not all apps on Google Play are equally useful. Trial and error can lead to downloading useless and annoying mobile applications. Or even worse—some apps will drain your battery and wreak havoc with your device.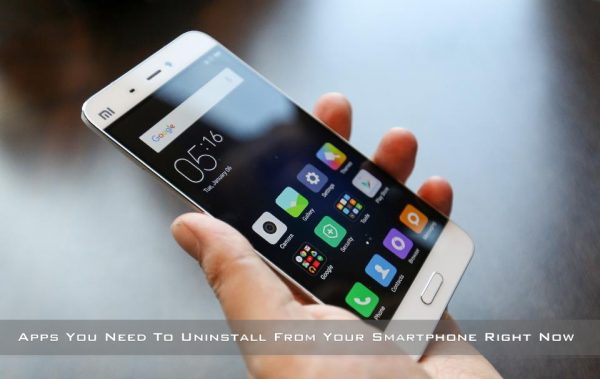 Usually, Samsung only allows disabling, not completely uninstalling these apps. If you root your phone, you get further access to these files but you have to be very careful not to delete any important information.
For instance, let's take a user who has recently deleted the stock messaging app off a rooted phone thinking that since he doesn't use it often, it wouldn't matter. The problem is the app does contain essential files for messaging in general, so with that app gone, your phone will no longer be able to send or receive texts, even when using a third party app. The reason for that is because the core system files are gone.
Below you will see a list of some popular apps you should delete off your phone:
1. All apps that claim to save RAM
These memory boosters have a lot to do with background apps which have to restart every time you close them. This, in turn, makes your phone unstable. Plus, Android's RAM Management and Cache management system are rock solid.
2. Clean Master and other apps that claim to clean up your phone
You don't really need these. Try to avoid them as they often only take up space. You can boost your smartphone's performance manually from the Settings menu.
3. Anti-virus Apps
These apps may have once been useful but the Android has progressed far enough that they are now unnecessary, even harmful. Google Play and Android can do everything that antivirus apps can. Just do not install applications from unknown sources. Such apps will only consume additional resources from your smartphone.
4. Applications Saving Battery Life
If an app promises it will optimize energy consumption and maximize your phone's performance, don't download it. It is definitely unable to cope with that. The way to increase battery life is by reducing energy demand from the operating system and all running services and apps.
5. Pre-installed Applications
If possible, remove the useless bloatware which has been pre-installed by manufacturers. It runs in the background, consuming system resources.
How to Permanently Delete Unwanted Apps/Preinstalled Software or Bundled Programs on Android
First, go to your Device Settings. Usually, they can be found in the app menu or the dropdown notification bar. Once you're there, find and tap the applications in the Device section. It usually shows you what you've downloaded. Next, scroll down the list of apps until you find the one you'd like to remove. Tap once to open it, select the uninstall button at the top of the page and confirm the deletion. This will remove the app from your phone or tablet.
How to Permanently Delete Unwanted Apps on iOS
It's rather simple – long-press on the app's icon until it starts jiggling around and a little cross appears at the corner. Tap the cross, confirm the deletion, and the app goes bye-bye. Press the Home button to restore the icon to its normal, non-jiggly functionality. This will work as long as these apps have been downloaded or purchased from the App Store. It won't work with pre-installed software (e.g. Calendar).
And one more thing you might want to think about – some vendors won't let you uninstall Facebook or other social networks off your device. This can be a bad thing because in most cases these apps are a total waste of your time. You're setting aside productive activities in favor of just sitting there, staring at the screen. Scientists have found that spending too much time on our smartphones decreases our output to the World around us. After all, in many cases, the mobile site is enough.