Back in the days, a laptop was simply a laptop. During those days, Laptop Manufacturers didn't consider whether there are different sector of users or not. But nowadays that technology has grown better, laptop manufacturers have been working hard to design machines for various purposes like for; business, home use, media as well as gaming. Gamers particularly are very happy because they now have different gaming laptops designed for gaming which they can use for their very own purpose. The requirements of a computer for gaming are higher than for normal applications.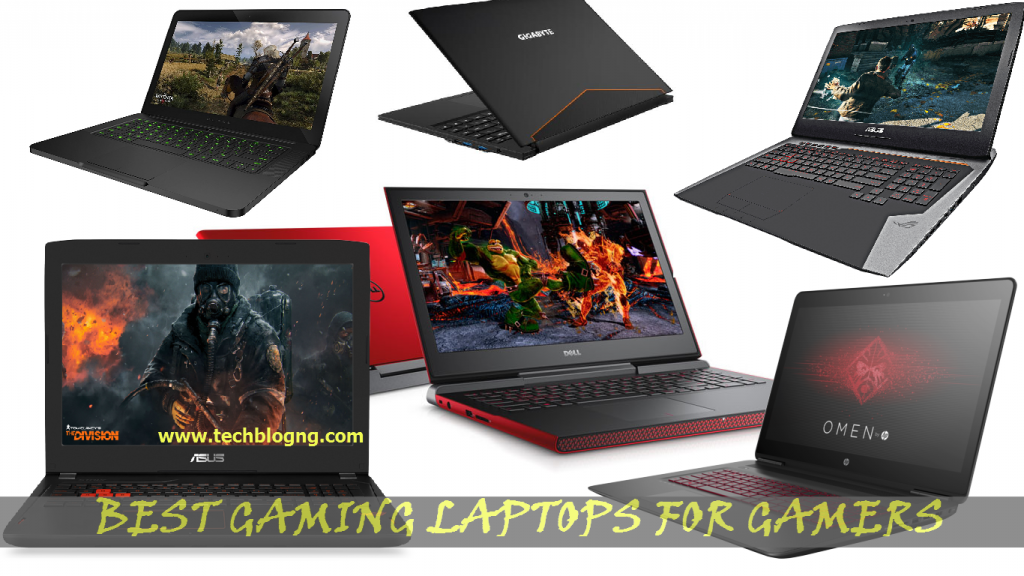 The new age gaming laptops are powerful machines capable of better performance so that they can cater for the needs of gamers all around the Globe. But these gaming laptops are heavier, larger and notoriously more expensive than some average laptops. If you are able to find the best gaming laptops in the Market, then they will surely allow playing of high definition games with much more speed and perfection.
Nowadays, gaming laptops have become bigger and better than ever. Not only can they crank out amazing speeds and store vast amounts of information; they can handle the latest video game technology that developers can offer. Whether it is virtual or augmented reality games, high-powered first-person shooters or a dynamic 3-D title, the newer style laptops are certainly up for the challenge. Here is a look at the 10 best gaming laptops that is available for the money.
Ten(10) Best Gaming Laptops
10. Alienware 17 Gaming Laptop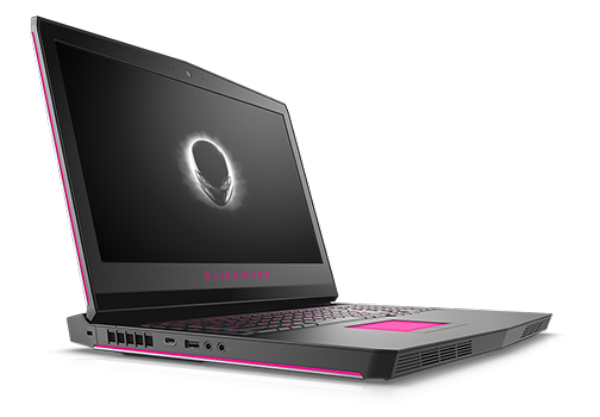 When it comes to gaming on a laptop then a person shouldn't look any further than an Alienware machine. Alienware has been around for many years and it provides some of the gaming laptops in the industry. The Alienware 17 is no exception.
The Alienware 17 has a huge 17.3-inch monitor, 2.9 GHz processor, 16GB RA and 1TB of HD. This unit even has a secondary HD that can store up to 512GB of data. It uses a Nvidia GeoForce GTX 1080 graphics card and it comes with 8GB of video memory.
This model also has a long battery life which allows users to game for hours on end, has an extremely sharp and immersive screen and it has plenty of ports and jacks for gamers to magnify their video gaming pleasure. This unit is considered one of the best gaming laptops in 2017. When combined with a VPN for Windows laptop, this is one of best options available. The Alienware 17 retails for about $1300.
BUY Alienware 17
9. Dell Inspiron 15 7000 Gaming Laptop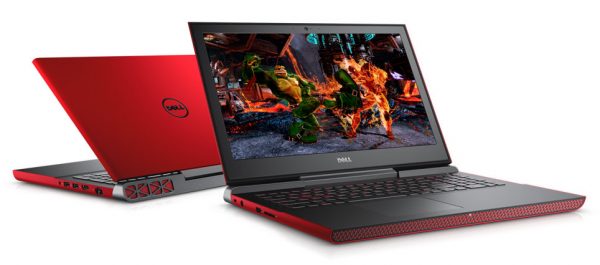 What makes the Dell Inspiron 15 7000 Gaming Laptop such a great gaming laptop is its low price of $849 and it's strong battery life that is able to get up to 11 hours of continuous gameplay. The Inspiron 15 is sold in a very unique red painted color and it has outstanding graphics that will definitely pull players deep into the game.
The unit comes complete with a 2.5GHz Intel Core i5 processor, 8GB of RAM, 256HD and a Nvidia GeForce GTX 1050 graphics card. The Inspiron 15 is a durable machine that can take a good pounding for gamers who get deeply involved in the titles they play.
BUY Inspiron 15 7000 NOW
8. MSI GS63VR Stealth Pro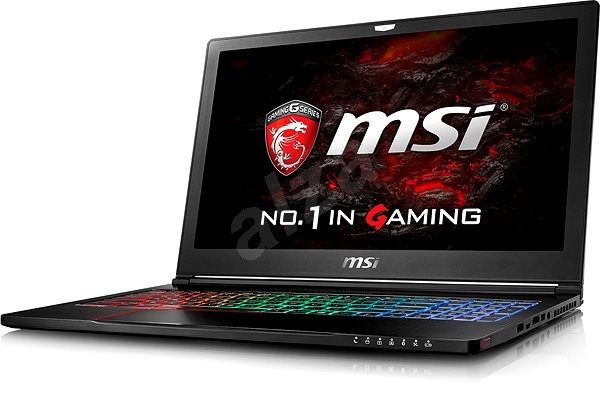 The MSI has a lightweight design but it is very effective for the world of gaming. Many people might not be all that familiar with MSI laptop machines. Let's just say that these devices are capable of superior gaming activity. The unit has outstanding graphics and is designed for speed and quick responses. The Stealth Pro has a 15.6-inch display, 2.6 GHz processor, 16GB RAM and it can store up to 1 TB of data. It's GeForce GTX 1060 graphics card allows for some really great gaming. This unit costs $1549.
BUY MSI GS63VR Stealth Pro
7. Alienware 13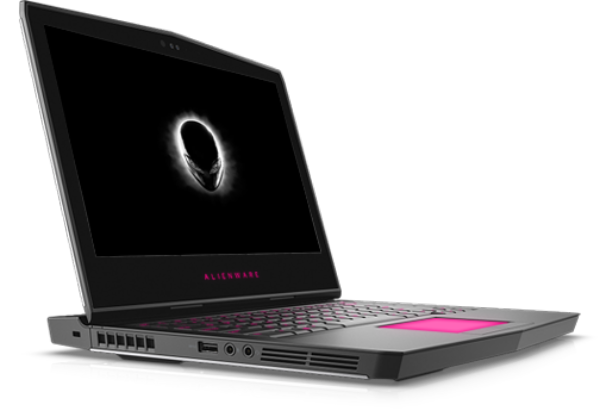 Another Alienware product makes it back on this list again for a good reason. Alienware machines are hard to beat in the world of gaming. They are extremely effective at handling every aspect of the field of gaming. Whether a gamer needs quick response to outperform their competitors or lots of storage space to retain large amounts of data; Alienware gets the job done. Alienware 13 has a 13-inch display, a lightweight design and super quick transfer speeds. A 2.8GHz Intel Core i7 processor, 16GB RAM and 180GB of hard drive. This unit cost $1199.
BUY Alienware 13
6. Razer Blade

Razer Blades are solid gaming machines that deliver. The Razer Blade has a 14-inch display, an Intel Core i7 and 16GB RAM. The GTX 1060 graphics card makes games come to life and the 256GB HD provides enough storage for a laptop of this size. This unit is fairly lightweight and is best suited for gamers who are playing titles that do not require a lot of specs. The Razer Blade is just an all-around lightweight computer that can handle games requiring speed and flexibility. It is priced at $1799.
BUY Razer Blade
5. MSI GT83VR Titan SLI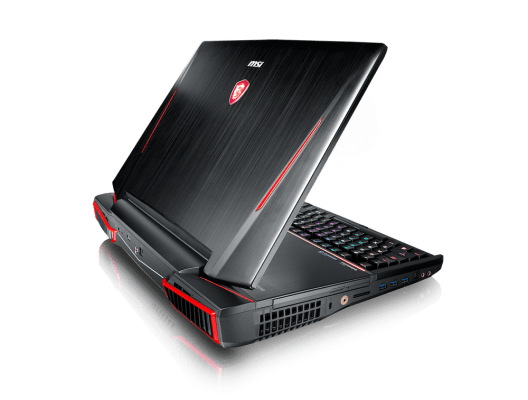 The MSI GT83VR Titan SLI is all about power and performance. This unit cost $4709 and it has 1TB of storage space. It contains 16GB RAM and it has a 2.70GHz Intel Core i7 processor. The huge 18.4-inch screen won't allow a gamer to miss any of the action on screen. The unit is so big that it weighs a whopping 11.59 pounds. Lugging this bad boy around will be a literal workout.
However, on the performance side of the equation, the Titan SLI delivers like no other. This machine is expensive and it is very heavy for a laptop but anybody trying to challenge it is going to have an extremely hard time winning. The Titan is extremely powerful and can take on any challenger within any gaming arena.
BUY MSI GT83VR Titan SLI
4. ASUS ROG Strix GL502 Gaming Laptop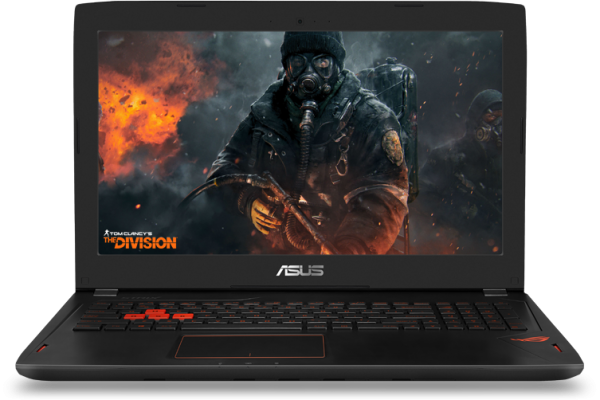 ASUS ROG Strix GL502 has a great screen and an outstanding audio system. The unit has been configured with 16GB RAM, an i7 processor, 1TB HDD and a 15.6-inch screen. The ROG Strix is all about balanced performance. This machine can take on the hard jobs that a gaming laptop must be able to do and it offers versatility, agility and sensitivity to a gamer's needs. The ROG Strix is the perfect laptop since it is a durable and reliable machine. This unit retails for $1199.
BUY ASUS ROG Strix GL502
3. Gigabyte Aero 14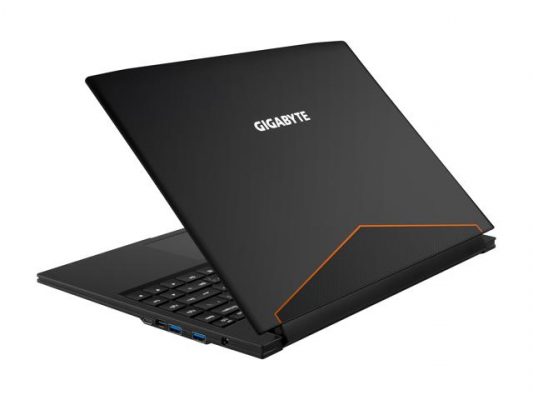 The Gigabyte Aero 14 is small and compact. It has a lightweight design that allows for agility, speed, and quick response. It is set up for the VR play and it comes with a GTX 1060 graphics card. There is also 1 TB of SSD and it has an i7 processor.
The Aero 14 is designed for gamers who do not want to walk around with a heavy or bulky machine. It is lighter and more streamlined than many high-end laptops in its class. The Aero 14 can provide the type of specs that a good gamer needs to stay competitive. Gamers that buy laptops and who want to own this machine will have to pay out $1449 to get it.
BUY Gigabyte Aero 14
2. HP Omen 17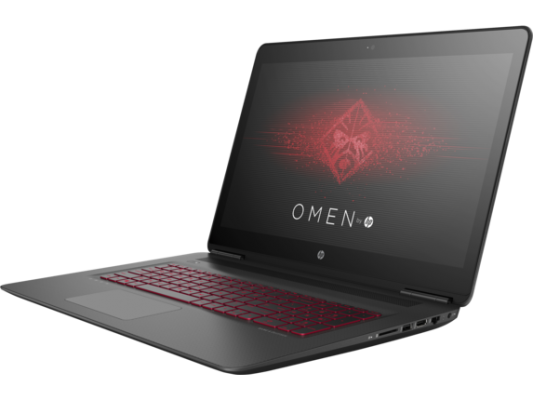 The HP Omen 17 is one of the better gaming laptops. It delivers for gamers who enjoy getting immersed into the action of the titles that they are playing. This unit has a 17.3-inch display, an i7 processor that keeps the action moving smoothly, 16GB RAM that provides a lot of power and 2TB HDD that can store lots of gaming data. The Nvidia GTX 1070 makes games sharp, colorful and very hard to resist. This unit is priced at $1179.
BUY HP Omen 17
1. Asus ROG G752VS OC Edition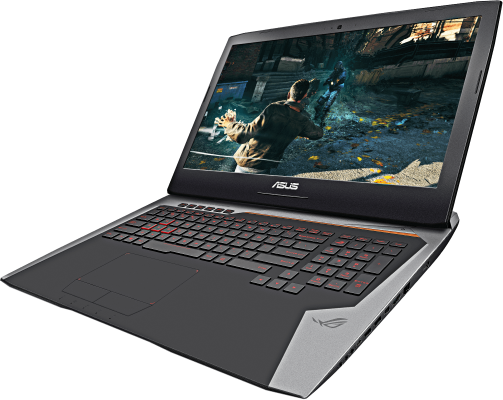 The ASUS ROG was already mentioned on this list but the ROG OC Edition must be presented as well. This unit has an outstanding graphics card that is a GTX 1080. The display is off the hook on this bad boy. It utilizes 4K technology to the max and it is loaded with many slots that will allow gamers to customize their unit to the max.
This machine provides users with the ultimate in multitasking, versatility and exceptional gameplay. It has a 17-inch screen, 8-hour battery, i7 processor, 32GB RAM and 1TB HD. This unit is truly a force to be reckoned with. It is priced to sell at $2,499.
BUY Asus ROG G752VS
Therefore if you have been dreaming of getting yourself one gaming laptop, you can choose from the above list.