A Website or Blogger favicon is an icon associated with a particular website that displays in the address bar of a browser accessing the site. It is also the icon next to the site name in a user list of browser bookmarks and history.
If you don't have a blogger blog before you can Register for yours at BLOGGER. Registration is free, all you just need is a Google Account.
The icon that comes default with blogger is a small orange image icon with the letter B written on it. Therefore, the following procedure would guide you on how to change the default icon to any icon of your own choice.
Get an icon with image size 24x24px, 48x48px, or 96x96px. It should be less than 100KB unless it would not work.
Steps on How to Add or Change Blogger favicon
– Visit www.blogger.com
– Login and the blogger dashboard comes up as shown below.- Click Settings from the left Dropdown menu
– Look for Favicon under Basic settings and click on it.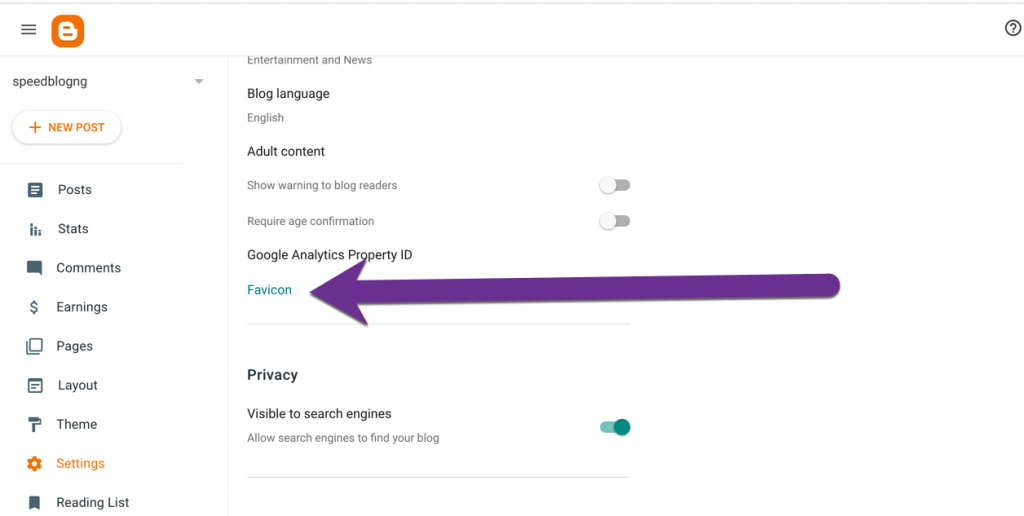 – Upload your favicon and wait till it is successful.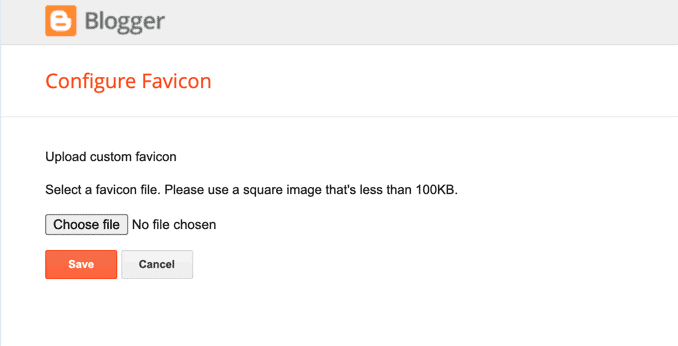 Visit your site and all is done, your favicon will starts displaying.
You can also Check:
– On Page SEO Tips to Rank Higher on Search Engines
– How to Add Adsense Ads below Blog Posts Title on Blogger Blogs
– 8 Actionable Tips You Can Use to Write Like a Pro-Blogger