Web hosting is one of the most important things that you can purchase online. If you are about to setup a website either for business or any other thing you will need a web hosting. If you are going to work in tech at any level, even as a beginner, this is going to suit you quite well. Web hosting used to be free, and there are some companies that are going to promote this today.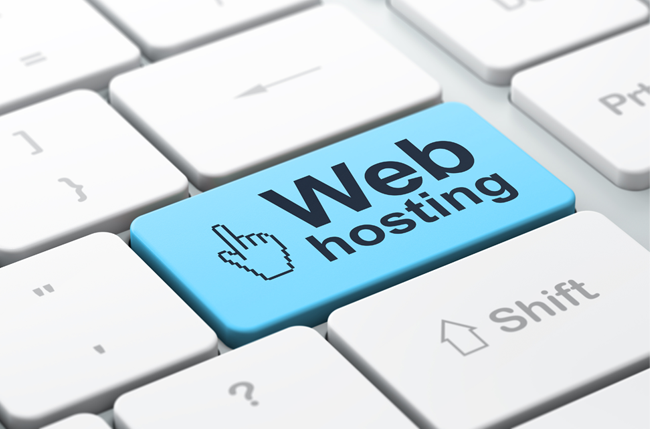 Under no circumstances, should you go with a "free" solution? Free options are not going to give you the same platforms that you would get with professional grade hosting. Now, if you are wondering what you can do with hosting, or perhaps have an account that you're not using, here are a few things that you can do with your account right now.
Create A Digital Portfolio
Hosting accounts can be your ticket to getting a new job, or reinforcing your experience overall. Instead of using a social media platform, you could build a personal landing page that shows your CV, and portfolio. You do not have to put your complete contact information, but you could add a few notes to exemplify your experience.
Store Files and Backups
Amidst the things that you can do with a web hosting account is simply store files. You can set up a backup for all of your files, with security in mind. You can upload a lot of files to your space, and keep them secure. You can download them later, or just keep them in the cloud overall. You could password protect your folders, you could also hide them from SERP, and much more.
Learn How To Code
Have you ever wanted to learn how to write code? Well, with a hosting platform, you can write, edit, and even launch scripting from within your hosting account. Start with something simple like HTML. HTML has gone through some transitional stages, but the basics are still easy to learn and implement. Once you learn this initial markup language, you could learn more difficult coding.
Build A Website
You can use a web hosting account to build a website. This is the common reason why people sign up for these accounts. If you are familiar with how to build sites, you can easily upload your work, and launch multiple pages with HTML and other markup languages. Whether you want to build a simple website or something larger, you can start working with this notion with a hosting account.
Install WordPress and Start Blogging
One of the most compelling things that you can do with web hosting is to start a blog. This is the premier content management system, and most hosts let you click one link and install this software. The software lets you create compelling pages, with free wordpress themes, and much more. It's a stellar solution that could help you out in nearly any industry today.
How To Pick A Web Host Today?
As you can see, you can do a lot of great things with a web hosting account. But if you don't know how to pick one, or what to look for, then consider a few tips and tricks to help you out. The following will give you some basic ideas as to how to get a hosting account today.
Do Not Go With A Big Name Right Away
Finding a web host is not hard. There are even television ads that will help you with this. Be careful with purchasing hosting from big names. Do not go with a big name, because their introductory rates could turn into expensive renewal fees and difficult transfer solutions. Not all big name web hosts are bad, but some are definitely not interested in helping you.
Consider Their Uptime
Whether you're starting a business, or you are just putting up a website for personal reasons, you should consider the uptime of your host. That means that your page will be up at nearly every moment. There are very few hosts that promise 100% uptime. The best hosts are up 99.99% of the time, so that your information and business has their site up at nearly all times.
Unlimited Storage and Unlimited Bandwidth
These are the two major components that you should look for in web hosting. The first is how many files you can store, and the second is how many visitors your website can hold before it shuts down due to overcrowding. Having both unlimited will allow you to have as many people hit your site as you'd like, and of course, store as many files as you can on your account. Chances are, you're not going to need all the space that you will get, but it's nice to have just in case.
Look For Free Software, Marketing Elements, and More
The last big thing that you should consider is the free software and marketing tools that you will get for signing up. Things like WordPress, Drupal, and other content management systems should be easy to install, and supported. Marketing from Google, Yahoo, and Bing should also be included to start so that you can get PPC ads running to help you out.
At the end of the day, a web hosting account is a good resource for tech. Whether you want to setup a personal page, or an e-commerce website, this is an essential tool for nearly any industry. Whether you're a programmer, or just want to learn, this is an essential tool.
You can Also Read About:
– Top Tips on How to Do That Right: The Guest Post
– What To Choose For Startup – iOS Or Android?
– Significant Tips if You are Going to Hire a SEO Company
– Optimizing Your Business Website for Mobile Users Made Easier
– Web Design Tips for Creating a Professional Website