Both Hard Disk Drive (HDD's) and Solid State Drive (SSD's) perform similar tasks, though they have a variety of differences. For instance, they are both known to boot system and store files as well. Each has its unique feature set that make them different from one another, and you might prefer one over the other for various reasons. Initially, only the Hard Disk Drive (HDDs) were presented in computing while the Solid State Drive (SSDs) was later introduced into the consumer market.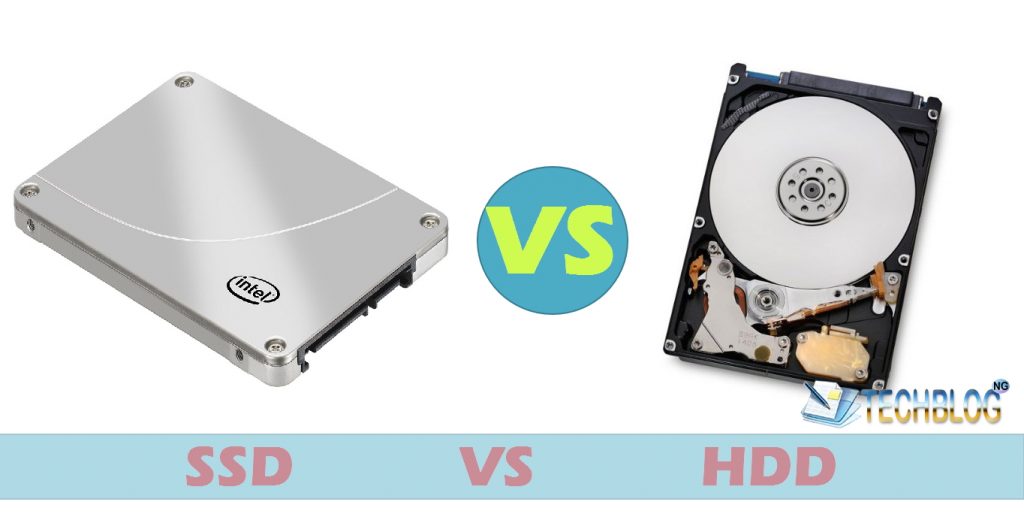 Design Features
Since hard drives are powered by spinning platters, they often have a limit to their acceptable manufacturing size. At some point, experts tried to make compact 1.8 inch spinning hard drives, but these efforts were stopped at 320GB. This because the most of the flagship smartphone and the phablet brands prefer flash memory as the main mode of primary storage. On the contrary, SSDs are available in 2.5-inch laptop drives, but most companies design them these way for convenience. As laptops continue to decrease in size, tablets are likely to become the main devices for web browsing, and this might increase the prevalence of SSD-based devices.
Speed and Performance
Broadly speaking, SSDs tend to have more speed than the conventional HDDs and will boot in less time as well. A hard drive might require more time to set up operation programs, and might even decrease in performance during normal functionality. Any computer that features an SSD tends to boost faster and launches applications with more efficiency as well. The Hard Disk Drive (HDDs) tend to boot much slower due to their unique design structures. However, with a powerful computer, this slow nature of the HDDs can be controlled and reduced to acceptable levels to suit your computing needs.
Capacity and Storage Levels
Whole the SSDs might have a maximum capacity of as much as 4TB, it is often difficult to come across these types of hard drives, especially due to their pricing. In fact, you are more likely to come across 500GB or 1TB units as the main storage drives in computing systems. Although the common storage for flagship computers with SSDs averages at 500GB, pricing concerns might likely reduce this to as little as 160GB. Users with large files might require more, with an average of 1TB being found on the high-end computing systems. Another storage form that may be considered would be cloud based storage, that is good for housing your files and sharing amongst your favorite handheld devices.
Durability
The SSD comes with no moving parts and is more likely to keep your information safe, even when exposed to high impact forces such as falls or any vibrations on your system. The mechanical free design of the SSD drives means that they provide better durability levels as when compared to the Hard Disk Drive (HDDs). However, the Hard Disk Drive (HDDs) comprise of moving parts, which are highly susceptible to the effects of shaking and any high impact forces. In fact, any high impact force might damage the sectors in your hard drive which might compromise data storage.
Noise
Even the most silent of hard drives produces a significant level of sound when In use. This is especially true for systems that have been prone to falls, or the user has performed improper installation in the system. The faster hard drives will produce more noise than their slower counterparts and SSDs are designed to produce minimal sound since they don't have mechanical components.
Price Range
Broadly speaking, SSDs are generally more expensive than hard drives especially in relation to size. For instance, a 500GB internal 2.5-inch drive averages in between $20 and $25. On the contrary, an SSD of the same capacity averages at $115. Since hard drives comprise of older and more already established features, they will have relatively lower prices that SSDs in the computing market.
All things considered, hard drives tend to have a better capacity and price level as well. On the contrary, the Solid State Drive (SSDs) provide minimal noise, speed and improve performance levels as well. When it comes to durability, both the Solid State Drive (SSDs) and Hard Disk Drive (HDDS) tend to wear out with use and each cell in the flash storage bank can be written and erased a specific number of times. The Solid State Drive (SSDs) comprise of no moving parts and are therefore excellent for those who prefer minimal noise and heat produced during operation.