Blogging has grown in popularity especially now that it is common knowledge that a popular blog can generate a healthy amount of income. Most people start their personal blog to share their experiences and knowledge but this does not mean that they cannot profit from it. Personal and professional experiences can be morphed into actionable articles giving advice for dilemmas encounters or problems that might have come up.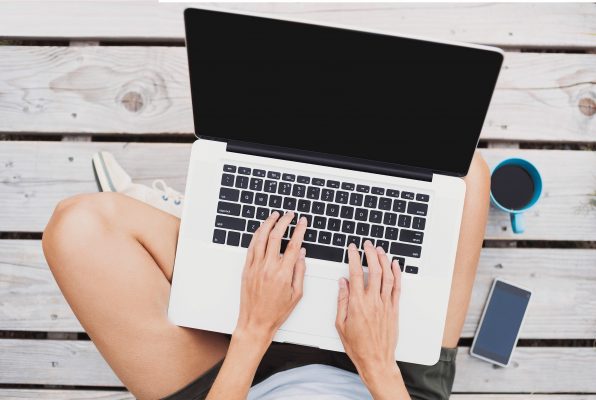 A proactive approach and daily work will be required in order to grow the reader base of your blog. The more traffic the more valuable that companies and brands looking for exposure will view it. Money not only comes from ads but also sponsored posts as well as product reviews. The following are a few of the many ways that you can begin growing a reader base for your personal blog.
Write Multiple Articles Per Day (Even If You Don't Publish Them)
Writing multiple articles per day is important as it could take a few hour per day. This gives a blogger the ability to take a day off and schedule posts throughout a month. Starting to put together an editorial calendar will be much easier with a content bank to source from on days where you simply do not have the time to write. This will also allow for a blogger incorporating holiday-themed articles or a spin on an old topic using the holiday for variety. Certain popular bloggers also do a podcast weekly or monthly so keep this in mind as you do not have to record the entire podcast at once. A few minutes a day can lead to a nice few hour podcast by the end of the month. This podcast can be used to talk about the niche the blog is in as well as recap important things that have happened in the niche or to the blogger.
Get Your Site Ready For The Traffic
Certain sites gain popularity due to some kind of viral post or consistently publishing unique engaging content. A site that does not have the appropriate web hosting setup can have that traffic lead their site to crash. The blog does not want to be known as one that is constantly down as readers might opt for a more reliable site to get their information and entertainment from. Take excessive media off of the front page as this can slow down loading times which impacts a site's search engine ranking. Also, make sure that the text is easy to read as colors too similar to the text as a background could alienate a segment of people who might be using their mobile device or have a tough time seeing.
Reach Out To Similar Blogs To Contribute To
There are going to be blogs that have similar content or simply interests you. Getting your content on these blogs should not be difficult if you have a reasonable following. Most bloggers want their site to be exposed to as many eyes as they can so they will often accept an up and coming blogger. Combine these benefits with the fact that they do not have to create the content and it costs them nothing makes this a mutually beneficial arrangement. The more that you are featured on relevant sites to your blog with a link to your site the better as it will help the site rank for certain keywords. Being consistently published on finance publications if you run a finance advice blog can help turn yours into a thought leader. Plenty of well-known bloggers and consultants became popular through great content on their blog as well as contributed content to other publications as well.
Give Your Readers a Nickname To Build A Sense of Community
Giving the readers of your blog a nickname can help build a sense of community. The sense of community will also come from you engaging with the readers in a variety of ways. Allowing certain readers to contribute quality content can show appreciation as well as take some content creation work off of your daily schedule. The banter in comments can be something that readers come back for regardless of the content quality. Social media is very much the same as a sense of community among the followers needs to be formed.
Creating a personal blog can be sort of a journal or you can gain attention as well as earn money from this venture. This does not mean the blog cannot be an outlet but rather instead of ranting give advice to people on how to avoid hardships you might have encountered throughout your lifetime. This can take quite a long time of quality content but those bloggers that hustle and create this content daily will be rewarded with new readers. Keep the readers coming back and attract new ones to help make your blog a household name!