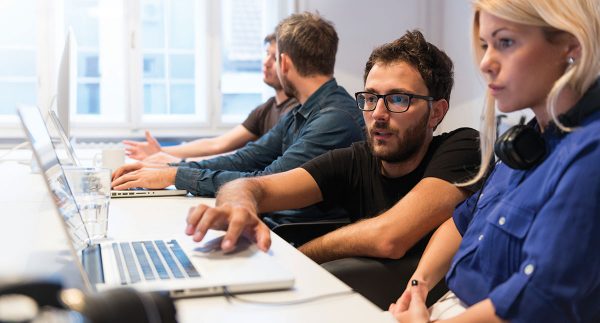 In today's digital world, a computer is just as essential to a college student as pen and paper. From taking down notes to completing assignments, drafting schedules and organizing, computers have now become an integral part of the daily school routine. And, let's not forget the Internet, the biggest library in the World, which also doubles as a communication channel to family and friends back home. It's, therefore, no surprise that a computer is quite often the most useful thing to students.
Whether you're a rising freshman or a fourth-year grad student, you will need to get several crucial factors right when purchasing a computer for college, most significantly portability, performance, and of course, the operating system.
Deciding which OS is better between Mac OS and Windows is not exactly straightforward, but you'll likely be safe and happy with your decision if you let your personal preference be the judge. However, if you don't have a strong liking for one of them and you just want the best platform for your situation, consider the factors below.
1. Cost
For obvious reasons, most students are budget shoppers, which means they tend to go for the best deal of anything, including computers. You may have set aside a handsome amount for the purchase, but you will still want to know if the device you're eyeing is worth the price tag before reaching for your wallet.
Apple computers are ordinarily more expensive than their Windows counterparts, and this is often in good reason. Both MacBooks and Mac desktops are made from premium-grade materials and carved with top-notch precision, which makes them a lot sleeker than most Windows PCs. Nevertheless, if you're hard-pressed for cash, you'll have better luck of landing a decent college computer with Windows than Mac.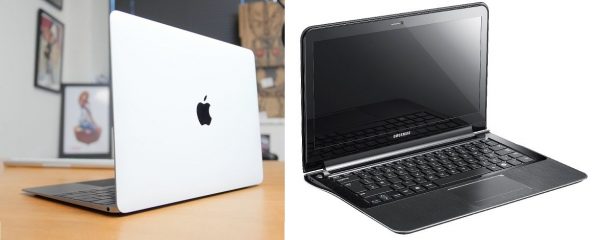 In addition to the computer itself, Apple upgrades, peripherals and repairs will also be significantly more expensive than Windows. You may want to keep that in mind if you're looking to buy a computer that will take you all through college.
2. Product Options
Apple has done a commendable job of broadening their line of products in recent years, so much so that the market now has a decent variety of computers running Mac OS. However, that number still pales in comparison to what Windows has to offer.
Windows PCs are available in all sizes, colors, and configurations, which means that if you have a specific list of requirements, you're more likely to find the computer of your dreams running Windows than Mac OS. Choosing the Apple way usually means leaving your priorities behind and just going with whatever that's available.
3. Campus Recommendation
Most college campuses will be equipped to accommodate both Mac and Windows computers. In the unlikely event that your school expressly lacks resources for one or the other, however, you'll have no option but to go for the recommended OS. Such a selective campus will likely have its network and tech-support services tailored to its operating system of choice.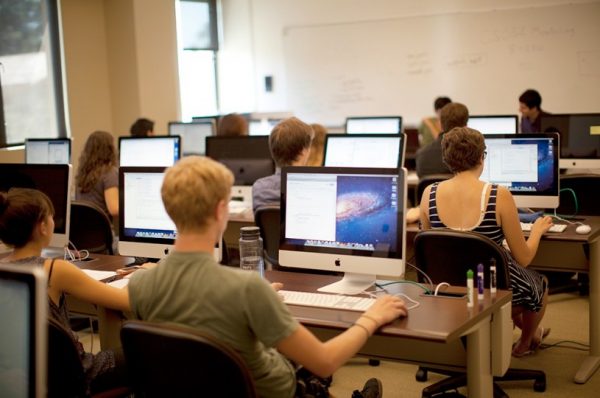 The same extends to the software recommended for use by your school. If your college or course insists that you make use of a program that's only available – or works better – on one of the two platforms and not the other, your life will be much easier if you go for the supported OS.
4. User Experience
When you're out hunting for a college computer, the user-friendliness of the OS is one factor that can effectively break the tie between two prospects. Because you'll already have your hands full with new stuff to learn over the first few weeks in college, the last thing you want is to get a computer with a steep learning curve.
Tech experts seem to agree that, from a first-user perspective, Mac OS is generally a faster performing, cleaner, and more stable operating system than Windows, which makes it less a headache to get around. Because Apple tailors the OS for specific devices, the hardware seamlessly integrates with the software, resulting in fewer system crashes, driver issues, and other unpleasantries that may undermine the experience.
While a lot of good can be said about Windows 10, the fact that the OS is open to dozens of PC manufacturers and third-party software means you likely won't get as clean an experience as you would with Mac.
Regardless, a computer's ease of use will largely depend on your prior experience with either of the platforms. Unless you really have to, therefore, don't go for a Mac if you haven't used Mac OS before in your life.
5. Software Options
Although Apple may have some standout applications that are exclusively for Mac, Windows offers a lot more software options. The overwhelming popularity of Microsoft's OS compared to Mac continues to motivate more developers to take their talents to Windows, which means that, as far as variety is concerned, Mac OS doesn't stand a chance.



The many options on Windows mean that you will have better luck finding free or cheaper alternatives of costly programs, as well as apps that better suit your hardware, particularly must-have utilities like music and video players, browsers, IM clients, browsers, document processors, and antiviruses.
In addition to common software, Windows also has a far wider pool of games than Mac OS, largely because it has a more generous selection of gaming hardware and performance-tuning tools. Virtually all gaming computers on the market run Windows, so, if you plan to do some gaming during your free time in college, the choice is pretty much obvious.
6. Security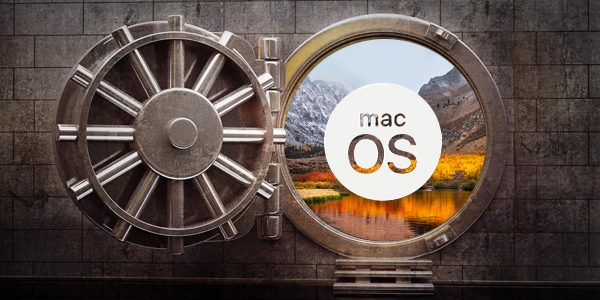 There was a time when Apple's claims that Mac had no viruses could pass as accurate, but that time is far gone now. Judging by recent events, one would argue that Mac OS is just as susceptible to malware as Windows.
That said, the fact remains that far fewer viruses exist in the Mac ecosystem. Sure, the number is growing steadily, but many Mac users are still doing fine without antivirus protection. Windows, on the other hand, is a haven for malware. While Mac OS may be more secure than Windows in its core, the real problem stems from the fact that there are a lot more Windows PCs than Macs, which translates to more targets for malware builders.
If you buy a Windows computer, therefore, expect to spend a good deal of time staying on top of security patches and antivirus updates. On the bright side, Microsoft has made commendable strides towards managing the security issue, particularly with Windows Defender – Windows' free and frequently updated in-built anti-malware solution. You'll also find more third-party security utilities on Windows than on Mac.
Final Word
Unless one of the two tech giants does something utterly remarkable, the Windows vs. Mac OS argument will remain without a definite resolution for years to come. Windows offers more hardware and software options, but Mac counters with a cleaner and more intuitive approach to computing and fewer security issues.
Clearly, the best computer OS for college is that which aligns perfectly with your needs and preferences. It may seem petty to choose Mac OS just because you like the Apple logo, or Windows because you grew up playing Microsoft Solitaire in the 90s, but when both platforms tick all the essential boxes, even such simple reasons can be worthy tie-breakers.
Handpicked for You
– The Best HP Business Laptops
– Eleven Tweaks That Can Optimize Windows 10 for Exciting Gaming Sessions
– Movie Streaming Tricks You Should Know To Be a Pro at Chromecast
– How to Detect
& Speedup Slow MAC
– Optimal Solutions for Your Freezing Computer Browsers